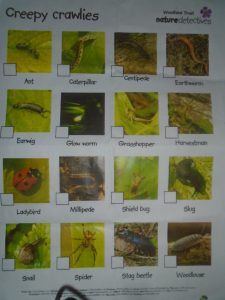 We had a special chart to show us the types of mini beasts we might spot in our nursery garden.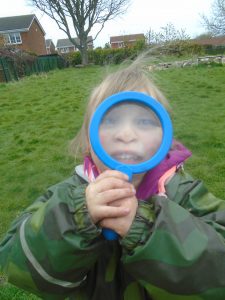 We had a think about the equipment we might need then off we went to explore.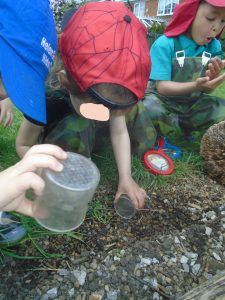 We checked under rocks, wooden tree trunk stumps and in the mud and were amazed at all the creatures we found!