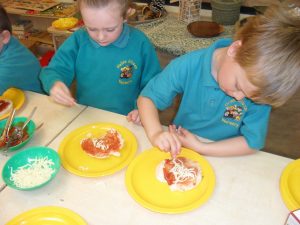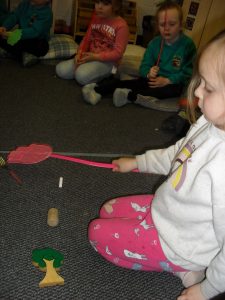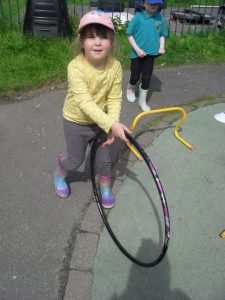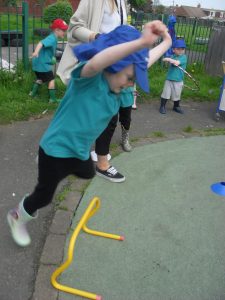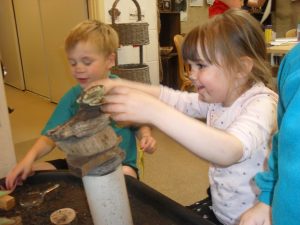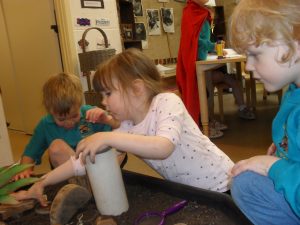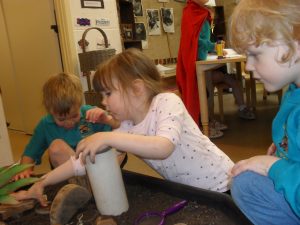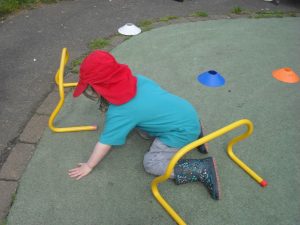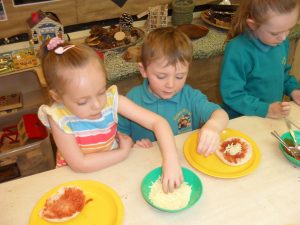 The Koala's have had a very busy week this week. We have been learning about different rhyming words, we have read stories at small group time looking for rhyming words. We took part in a game where we splatted the words we thought that rhymed like cat and hat, house and mouse, three and tree. The children worked really hard sounding the words out and identifying words that they thought rhymed.
We also explored some new outdoor equipment and how to use it safely talking about what the items were called and how we could use them. Next the fun part trying them out some of the children worked together to play games with the objects while others showed how they could be individually used.
There has been lots of investigating going on outside and in forest school so this was extended to our tuff tray where we used magnifying glasses to identify some creepy crawlies hiding in the soil.
We finished our week making yummy pizzas which the children have been really looking forwards to doing. We talked about how we used the cutlery and what toppings we could put on top. The children loved eating them after Miss Storey cooked them in the oven.