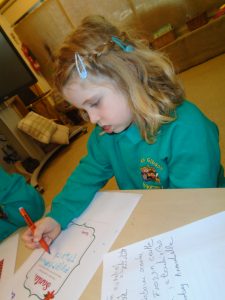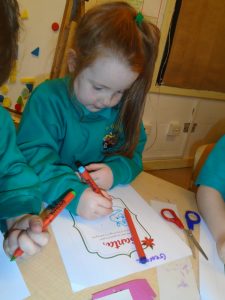 We started by writing our letters to Santa.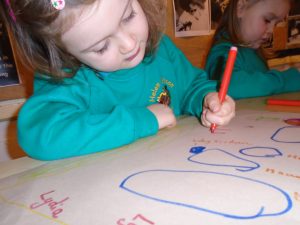 Next we drew a map for Santa, making sure he knew who lived where!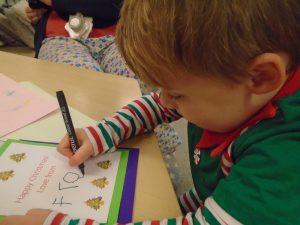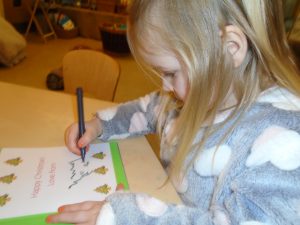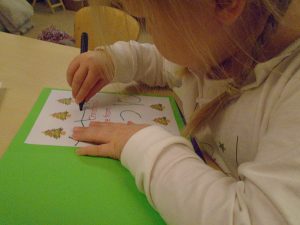 We then wrote our Christmas cards to our family.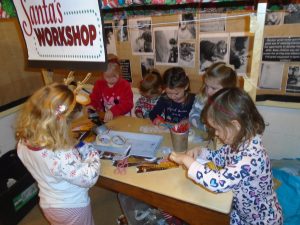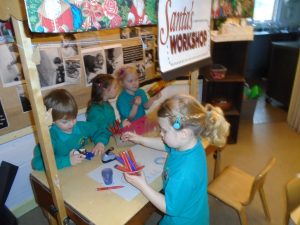 We then gave Santa lots of help by writing the labels for the presents…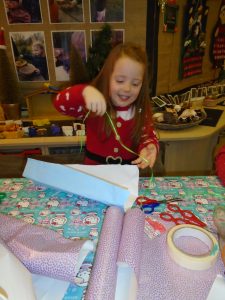 and helped him wrap them too!