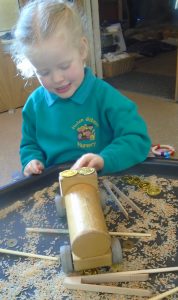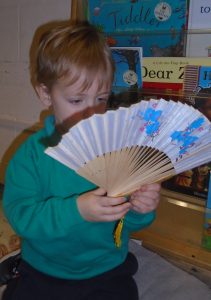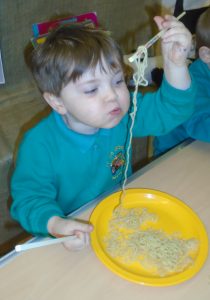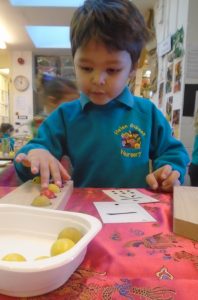 What an exciting time we all had in Panda Group this week celebrating Chinese New Year, the Year of the Tiger.
We explored a wide range of Chinese artifacts, we took part in a dragon dance and learned about the Chinese calendar. Following on from this the children were interested to see where China is located in relation to England. We looked at the world globe and seen there is a long distance between the two countries and that it would take a long time to travel there. From this discussion, the children learnt that in order to travel between countries a passport would be required and they even took turns to look at a real passport.
We learnt how to say Happy New Year in Chinese ''Kong Hay Fat Choy'' and we tried some Chinese food too.
We all liked the Prawn Crackers and it was fascinating observing the changes in Chinese noodles. Firstly, we explored the dry noodles using our sense of touch and then we observed the changes, as a result of hot water. Next, using fine motor skills, we attempted to eat the cooked noodles using chopsticks and they all appeared to have fun with them.
Kong Hay Fat Choy!