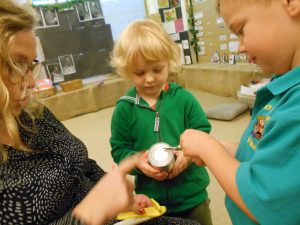 The children found two tins in the cupboard in our home corner and spent a long time discussing what they thought could be inside.  Some guessed soup, spaghetti hoops and even apricots.  We had a long talk about how we could find out and decided we needed to open the tin.  We looked in the kitchen and found a range of tools to try.  George tried the scissors but it would not open the lid.  We then tried the tweezers but again it would not open.  Eventually we tried the tin opener and we got a surprise at what we found inside…..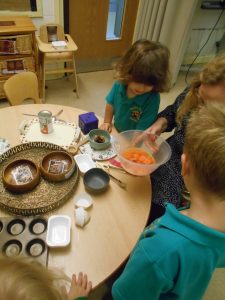 ….CARROTS!
We talked about whether it would be safe to eat them and we all decided we did not know how old the carrots were so thought it would be best not to.  Instead we decided to explore them along with a tin of hot dogs we also found.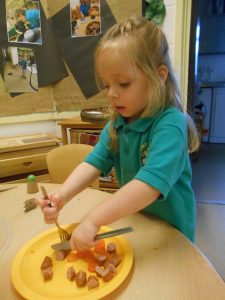 .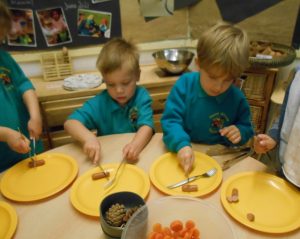 We enjoyed chopping them so much that the next day we thought it would be a great idea to chop more vegetables.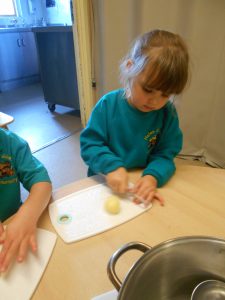 We put the vegetables in a big pan and made delicious soup.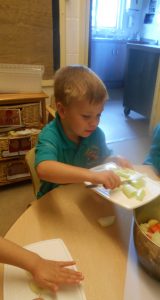 Yum yum